Art + Ecology Summer Program
In a time of environmental devastation, how can we artists, thinkers, and activists work together to decenter the human and reimagine ourselves as regenerative participants in nature?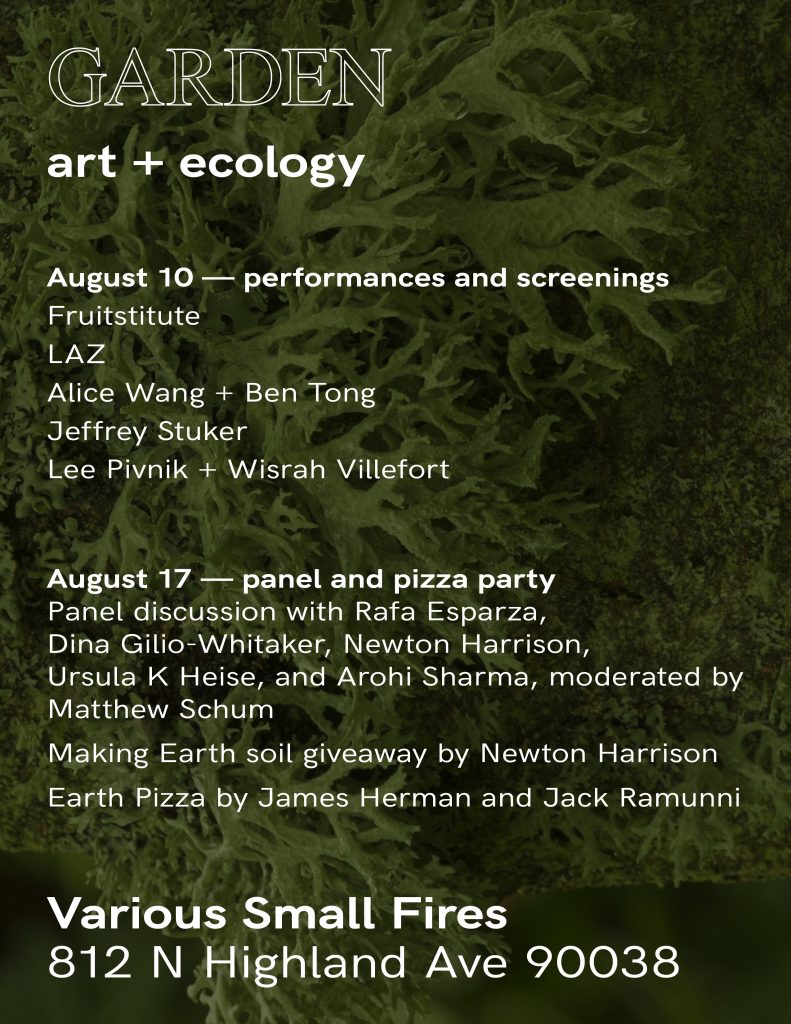 August 10, 2019
Fruitstitute guided a foraged medicinal tea workshop followed by a presentation of the non-binary fashion line, LAZ, made from 100% vegan, ethical and sustainable materials. After sunset, there will be screenings by Alice Wang + Ben Tong, Jeffrey Stuker, and Lee Pivnik + Wisrah Villefort.
This event took place in a new outdoor installation by James Herman.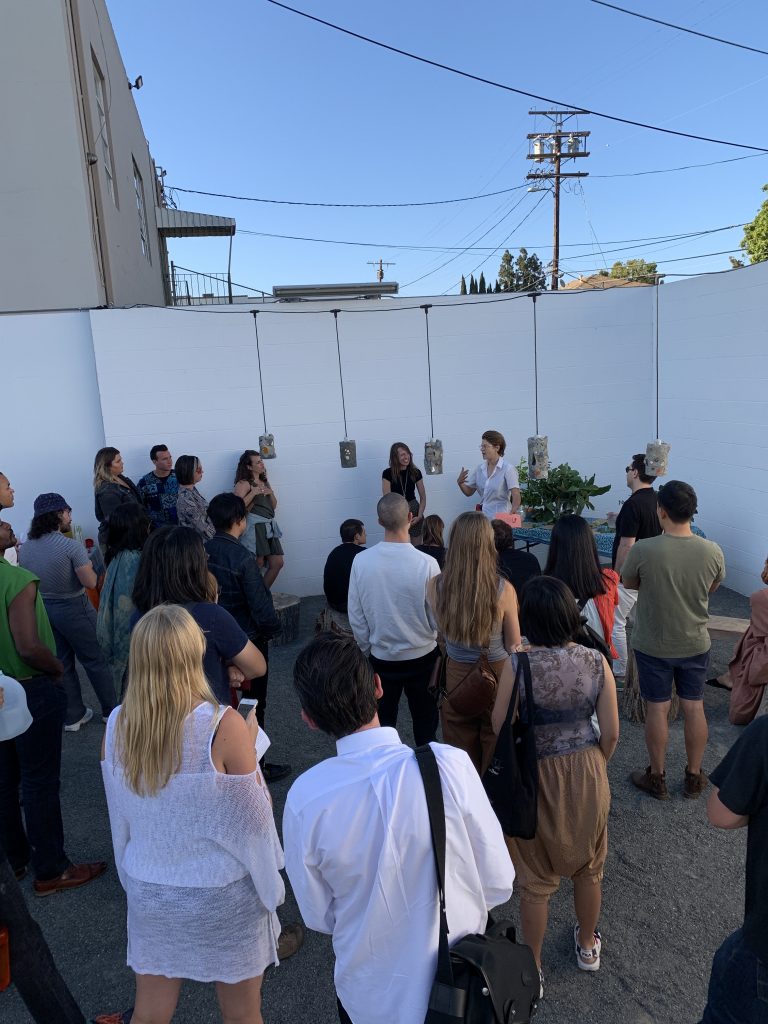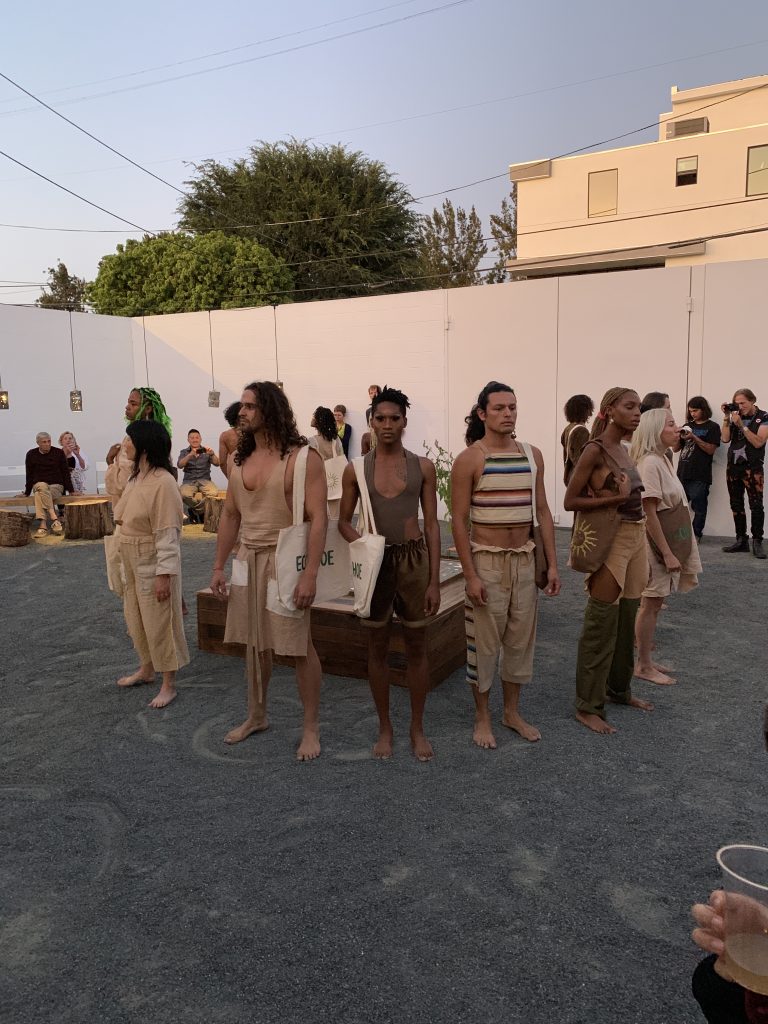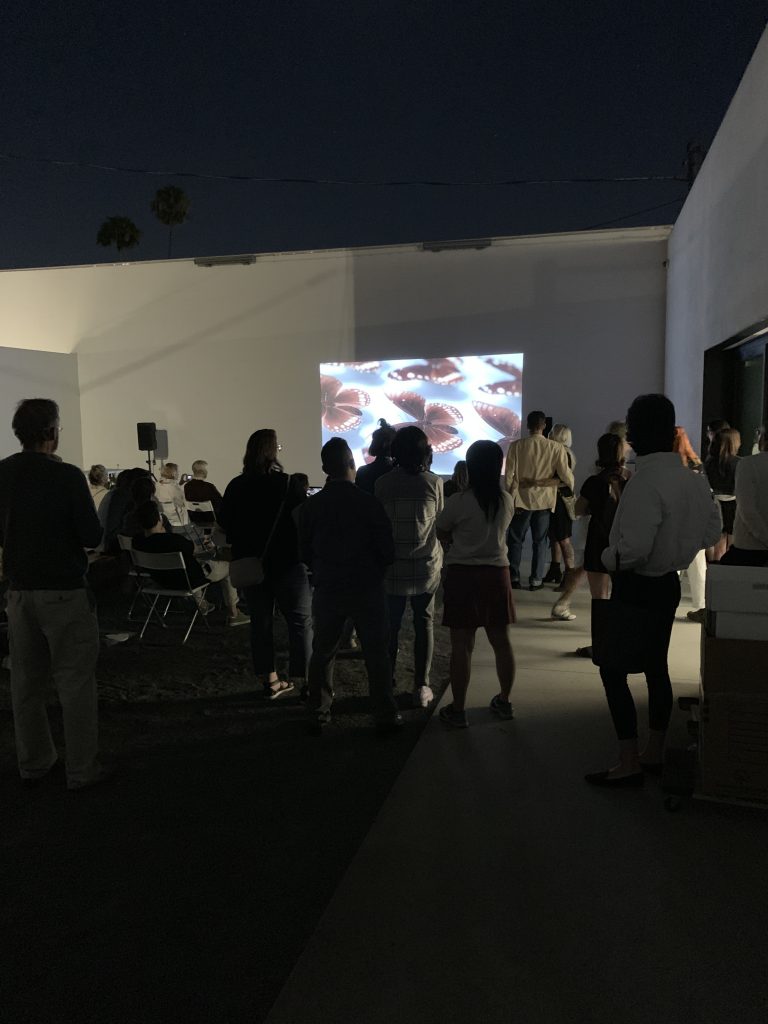 August 17, 2019
We gathered for a lively discussion among experts in the fields of art, science, and ecology about our climate future together with Rafa Esparza, Dina Gilio-Whitaker, Newton Harrison, Ursula K Heise, and Arohi Sharma, moderated by Matthew Schum. This was followed by a soil gifting performance by Newton Harrison and we concluded with a pizza party by James Herman and Jack Ramunni of Earth Pizza.